Lowest Price in Home and Kitchen
Appliances in Toronto, ON.. Guaranteed!
Thu 10am - 7pm
Toronto Showroom
(416)782-5900
120 Cartwright Ave
,
Toronto
,
ON
M6A 1V2
(
Store info
)
Thu 10am - 7pm
Mississauga/Brampton
(905)766-3417
600 Matheson Blvd West
,
Mississauga
,
ON
L5R 4B8
(
Store info
)
Reviews for Whirlpool™ YRF115LXVB Range
Whirlpool YRF115LXVB Freestanding Electric Range, 30in, 4.8 cu.ft, with High-Speed Coil Elements, convenient appliance outlet, 2 Oven Racks and Extra Large Oven Window

Authorized Dealer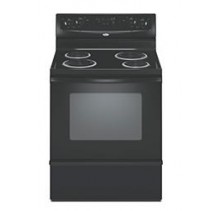 + Enlarge Picture
Condition:
Brand new, In original manufacturer packaging.
We'll beat the difference by 10% on any competitor's advertised price!*
Manufacturer Warranty
Product covered with full Canadian manufacturer warranty. Minimum 1 year in home repair, parts & labor included.
Whirlpool YRF115LXVB Reviews
This product has not been reviewed. Be the first to review it!