Up to 3 years FREE extended warranty!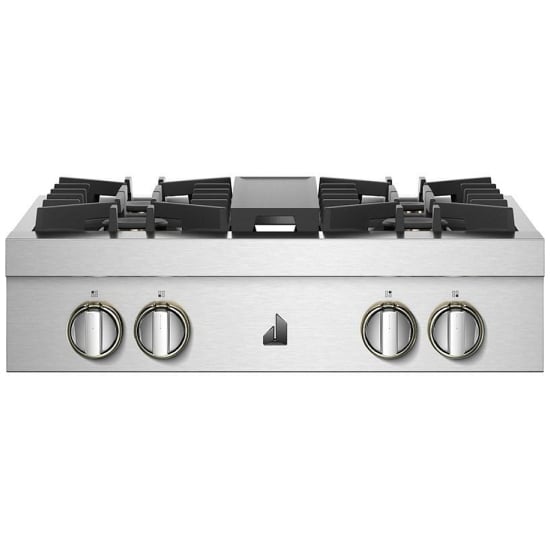 >> View 2020 JennAir Parts & Accessories Guide <<
BOOGK
Jenn-Air Rise JGCP430HL Rangetop, 30" Exterior Width, Gas Cooktop, 4 Burners, 20K BTU, Stainless Steel colour
Promo
Today's Price: $5,249.99
Lowest Price: $4,499.99 on 2022-04-29
Highest Price: $5,249.99 on 2022-06-30
Pay only $4,462.49 CAD if you buy 2 or 3 eligible Jenn-Air items
Pay only $4,199.99 CAD if you buy 4 or more eligible Jenn-Air items
Sign up or sign in to see member pricing!

Earn 131 AIR MILES® Reward Miles!*
Similar Colours and Options

$5,249.99 CAD
BOOGK
THIS ITEM QUALIFIES FOR FREE DELIVERY!*
🛈
* Delivery amount is reduced by our standard $89.95 rate. Remote areas will be left with the difference in price to pay above $89.95. Not valid on same-/next-day delivery options. Applicable only when sold at regular advertised price. Offer subject to change or terminate without notice.
Reserve & Pick Up
Saturday, March 25 or later
FREE
For more information on cooktop installation services,
click here
.
Protect your purchase with an extended warranty.
Protect your purchase for
2
years:
$149.99 CAD
Protect your purchase for
3
years:
$239.99 CAD