Up to 3 years FREE extended warranty!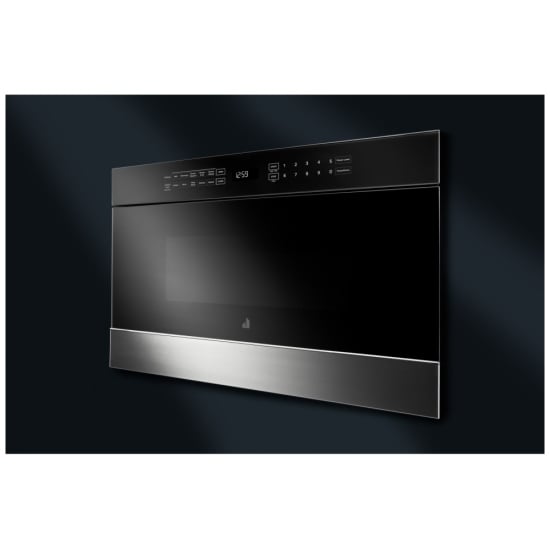 >> View 2020 JennAir Parts & Accessories Guide <<
CLX40
Jenn-Air Noir JMDFS24HM Microwave Drawer, 1.2 cu. ft. Capacity, 950W Watts, Stainless Steel Interior, 24" Exterior Width, Stainless Steel colour
Promo
Today's Price: $2,799.99
Lowest Price: $2,384.99 on 2022-04-29
Highest Price: $2,799.99 on 2022-06-30
Sign up or sign in to see member pricing!

Earn 69 AIR MILES® Reward Miles!*
CLX40
THIS ITEM QUALIFIES FOR FREE DELIVERY!*
🛈
* Delivery amount is reduced by our standard $89.95 rate. Remote areas will be left with the difference in price to pay above $89.95. Not valid on same-/next-day delivery options. Applicable only when sold at regular advertised price. Offer subject to change or terminate without notice.
Woodbridge, ON
27 Director Crt.
Burnaby, BC
8010 Winston St.
Laval, QC
1340 Boul. Dagenais Ouest
Dartmouth, NS
315 Wilkinson Ave.
Calgary, AB
2777 23 Ave. NE
Protect your purchase with an extended warranty.
Protect your purchase for
2
years:
$99.99 CAD
Protect your purchase for
3
years:
$169.99 CAD